KELAGUEN MANNOK or CHICKEN KELAGUEN

PRINT RECIPE
Kelaguen, pronounced ke-la-gwin maw-nuk, is basically cooking a source of protein in lemon, salt, onions and hot pepper. Chamorros "kelaguen" primarily chicken, beef, shrimp and deer. But, we also "kelaguen" Spam and imitation crab.
Coconut is used much of the time for that richer flavor, though it is optional other than when making shrimp kelaguen. The coconut graters on Guam, or kamyos, are built high enough such that when you sit on the bench, your hips and knees are about 90 degrees. These tall guys are specially made, but you can generally find the shorter Asian graters at an Asian market.
To Completely or Partially Cook Chicken For Kelaguen with Heat, or Not?
You May Also Like Deer Kelaguen
NEW GUAM ROMANCE NOVEL: STORMED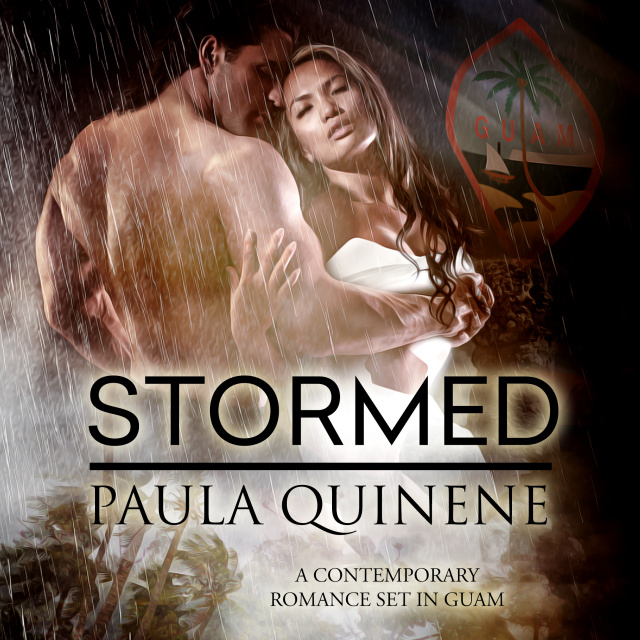 LOOKING for something on Paulaq.com? Enter your keyword in the search box below:
PURCHASE YOUR BOOKS TODAY
Here's Home | A Taste of Guam | Remember Guam | Romance Novels | Macaron Book | Visit Guam | Food History | Food Photos | More Recipes | The Big Green Egg | Contact Paula
© Copyright Paula Quinene. Check out Guam cookbooks and Chamorro cookbooks, A Taste of Guam and Remember Guam, for more Guamanian recipes and Chamorro recipes that are tested, tried and true. Get Macarons Math, Science, and Art, for foolproof macaron recipes and techniques. Enjoy a Guam romance novel in Conquered. Most photos courtesy Paula and Edward Quinene.