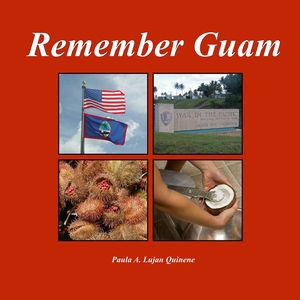 CHAMORRO RECIPES and GUAM RECIPES that are TESTED, TRIED and TRUE
...for people craving local food, priceless!
Gourmand World Cookbook Awards 2009 Winner: Best Food Literature Book AND Best Easy Recipes Book
Remember Guam
Recipes
Join Paula at the Holly Springs Arts Festival & Book Fair, in Holly Springs, NC. Sat. Feb 10 from 10 a.m. to 3 p.m. Paula will also be presenting at 2:00 p.m. The book fair will be in the Holly Springs cultural center / library.
LOOKING for something on Paulaq.com? Enter your keyword in the search box below:
PURCHASE YOUR BOOKS TODAY
Here's Home | A Taste of Guam | Remember Guam | Macarons Math Science Art | Novel: Conquered | Visit Guam | Jura Coffee and Espresso | More Recipes | The Big Green Egg | Garden Goodies | Health & Fitness | Softball Conditioning | Contact Paula
© Copyright Paula Quinene. Check out Guam cookbooks and Chamorro cookbooks, A Taste of Guam and Remember Guam, for more Guamanian recipes and Chamorro recipes that are tested, tried and true. Get Macarons Math, Science, and Art, for foolproof macaron recipes and techniques. Most photos courtesy Paula and Edward Quinene.