GOLLAI PPAN AGA' or BANANAS IN COCONUT MILK

PRINT RECIPE
Gollai, pronounced gogh-lie, means vegetables while gollai appan, pronounced aw-pan, means to cook something in liquid until the liquid evaporates. Chamorros generally use coconut milk. If you like plenty of kado or soup in your gollai appan, keep the pot covered as your bananas cook; if you like it dry, leave the cover off after the coconut milk has come to a boil and keep it simmering until the water from the milk evaporates.
The recipe in A Taste of Guam is for the sweet version of gollai appan aga' using ripe plantains or ripe cooking bananas. If you don't like the sweet version, use unripened cooking bananas. Add a little bit of salt instead of sugar and omitt the cinnamon.
You May Also Like Coconut Banana Cream Pudding
NEW GUAM ROMANCE NOVEL: STORMED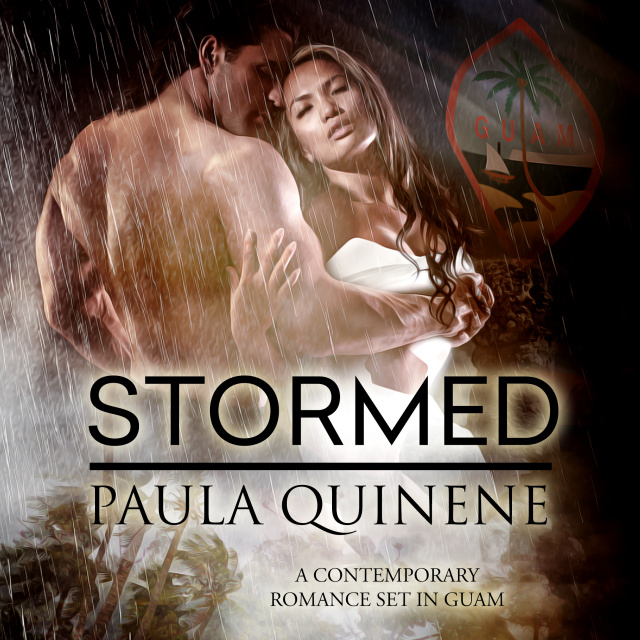 LOOKING for something on Paulaq.com? Enter your keyword in the search box below:
PURCHASE YOUR BOOKS TODAY
Here's Home | A Taste of Guam | Remember Guam | Romance Novels | Macaron Book | Visit Guam | Food History | Food Photos | More Recipes | The Big Green Egg | Contact Paula
© Copyright Paula Quinene. Check out Guam cookbooks and Chamorro cookbooks, A Taste of Guam and Remember Guam, for more Guamanian recipes and Chamorro recipes that are tested, tried and true. Get Macarons Math, Science, and Art, for foolproof macaron recipes and techniques. Enjoy a Guam romance novel in Conquered. Most photos courtesy Paula and Edward Quinene.