YOUR CHOICE
DECEMBER 2013
Talk about comfort food! Your Choice Restaurant, in the former Cliff Hotel in Agana Heights, offered simple yet delicious food. They had the tastiest meat loaf and great dried meat, or tinala' katne. I hear the fried chicken and turky breast are fab too. Your Choice offers a small, but filling salad bar that also had chicken kelaguen and daigo; there is a selection of soups as well. For dessert they provided a chocolate brownie with iced tea and water as beverages. Thank you Lacee for lunch!
I found their food so delicious and a great balance of a meal that I wanted to come back for lunch again. I found out that they closed at 2 p.m. I would suggest calling ahead of time to be sure they are open. Sit by the window if possible, because as you can see, they have a great view!
Telephone 671-687-5636
NEW GUAM ROMANCE NOVEL: STORMED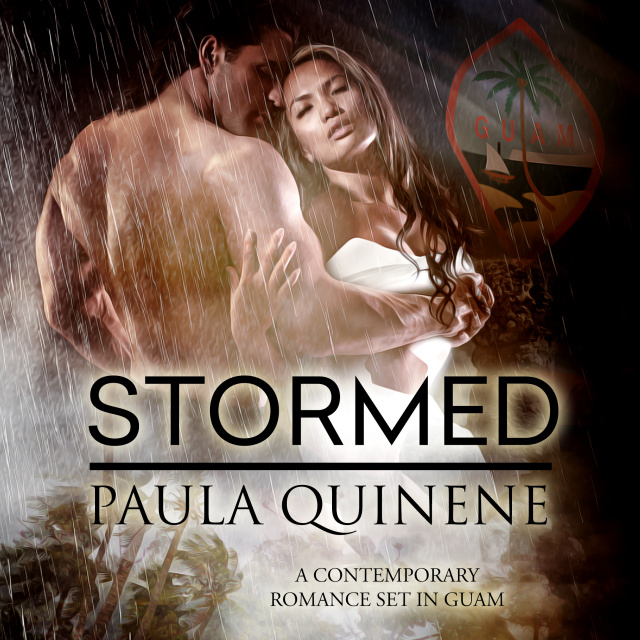 LOOKING for something on Paulaq.com? Enter your keyword in the search box below:
PURCHASE YOUR BOOKS TODAY
Here's Home | A Taste of Guam | Remember Guam | Romance Novels | Macaron Book | Visit Guam | Food History | Food Photos | More Recipes | The Big Green Egg | Contact Paula
© Copyright Paula Quinene. Check out Guam cookbooks and Chamorro cookbooks, A Taste of Guam and Remember Guam, for more Guamanian recipes and Chamorro recipes that are tested, tried and true. Get Macarons Math, Science, and Art, for foolproof macaron recipes and techniques. Enjoy a Guam romance novel in Conquered. Most photos courtesy Paula and Edward Quinene.