NAOMI'S BAKERY
DECEMBER 2013
I never had hot pan de sal growing up. Sure, there were vendors scattered along the roads in Dededo and Yigo selling bags of this oh-so-soft goodness, but they were as cool as anything could be hanging in clear plastic bags -- from the back of a van. OMG, fast forward to December 2013 when I stumbled upon Naomi's Bakery in the Payless complex while waiting for my clothes to dry at the laundromat. I thanked the owner for my bag of goodies then headed to the waiting bench outside the laundry place. Biting into freshly baked and still hot pan de sal is the ultimate in food experiences -- don't leave Guam without trying this! Price: 5 for $1.00.
Naomi's runs out of their ham-and-cheese bread so get there before 7:30 a.m. They make the softest filled bread that goes perfectly with ham and cheese. If you miss this one, they also have the hot dog variety, but I didn't try that option. Price: $1.00.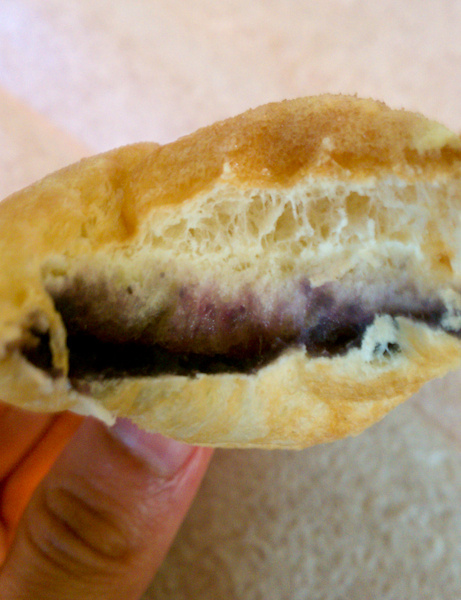 On another trip, I picked up an ube-filled ensaymada. Ensaymadas on Guam are generally coated with a mixture of soft butter and sugar. It was yummy, but it didn't compare to the hot pan de sal. Price: $1.00.
You may very well miss the Naomi's Bakery sign. The bakery is located within the Yigo Payless complex, toward the left end if you are looking into Payless. It's a small bakery with much fewer offerings than Joann's Bakery. However, their hot pan de sal and ham-and-cheese bread are worth the extra trip! At any rate, it's a very short walk from F.R.'s Laundromat and an excellent place to grab a quick breakfast while waiting for your laundry to finish.
NEW GUAM ROMANCE NOVEL: STORMED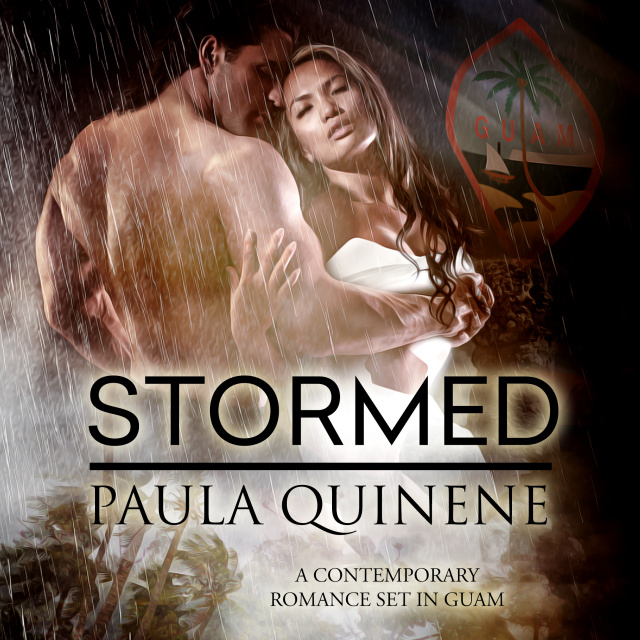 LOOKING for something on Paulaq.com? Enter your keyword in the search box below:
PURCHASE YOUR BOOKS TODAY
Here's Home | A Taste of Guam | Remember Guam | Romance Novels | Macaron Book | Visit Guam | Food History | Food Photos | More Recipes | The Big Green Egg | Contact Paula
© Copyright Paula Quinene. Check out Guam cookbooks and Chamorro cookbooks, A Taste of Guam and Remember Guam, for more Guamanian recipes and Chamorro recipes that are tested, tried and true. Get Macarons Math, Science, and Art, for foolproof macaron recipes and techniques. Enjoy a Guam romance novel in Conquered. Most photos courtesy Paula and Edward Quinene.