JAMAICAN GRILL
SUMMY 2015, 2017, 2021
I ate a lot of Jamaican Grill this summer of 2021. I just tried their chocolate cake and holy cow, it's one of the best chocolate cakes ever! I might have heard that they get it from Proa. If so no wonder, Proa has exceptional desserts.
December 2013
Jamaican Grill is a favorite among islanders and visitors alike. My guess is that the restaurant offers food very similar to what we love -- with just enough of a difference that we salivate at the mere mention of their name -- something different from Chamorro bbq such that we are not tired of it, but close enough that we associate the goodness of the two together.
The photo above is actually half of a meal. The other half is below for the to-go box. I love, love the ribs there! I did end up buying their rub and sauce, and will soon give it a shot on the grill or on our smoker.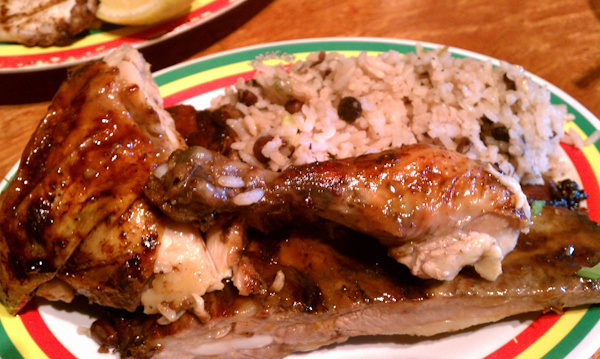 The full meal was plenty and at just under $13.00, you can't go wrong. The salad that comes with the meal is delightful too, but will only feed one.
There are multiple locations on Guam -- Dededo, Agana, and Tumon. I've been to all three at some point -- go to Tumon if you want to stroll hotel row; visit Agana if you want to be near the Paseo or the Basin; and hang at the Dededo location if you are in the north. The pic below is the Jamaican Grill in Dededo.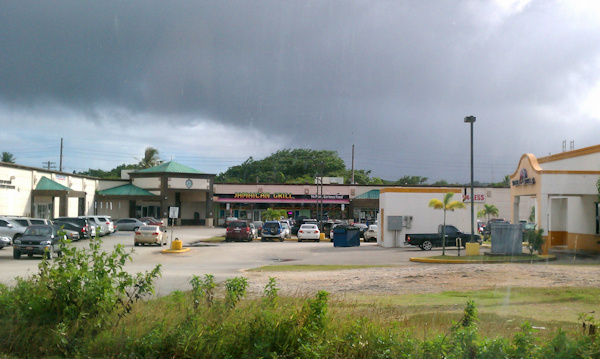 Telephone 671-647-1934/5
SATISFYING YOUR GUAM RECIPE CRAVINGS SINCE 2006.
Effective March 2021, PaulaQ will begin replacing Canola and vegetable/seed oils in recipes with pure lard from Reverence Farm, and organic coconut oil. In addition, beef, pork, and poultry products will be sourced from Reverence Farm in Graham, NC.
LOOKING for something on Paulaq.com? Enter your keyword in the search box below:
PURCHASE YOUR BOOKS TODAY
Here's Home | A Taste of Guam | Remember Guam | More Recipes | Romance Novels | Macaron Book | Visit Guam | Food History | Food Photos | The Big Green Egg | Contact Paula
© Copyright Paula Quinene. Check out Guam cookbooks and Chamorro cookbooks, A Taste of Guam and Remember Guam, for more Guamanian recipes and Chamorro recipes that are tested, tried and true. Get Macarons Math, Science, and Art, for foolproof macaron recipes and techniques. Enjoy a Guam romance novel in Conquered. Most photos courtesy Paula and Edward Quinene.