INFUSION COFFEE & TEA
DECEMBER 2013
I loved Infusion Coffee & Tea in Tamuning because not only do they have coffee, but they also have great desserts, two levels to lounge and savory foods just in case. There are multiple locations, but I've only been to the one in Tamuning.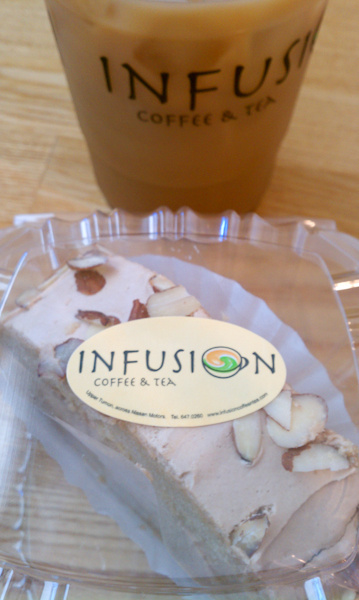 The mocha roll was delish -- a firm cake with soft filling that was not too sweet. This dessert went well with an iced coffee. I had the vegetable crepe Tibos Chromed Tibos Electric Crepe Maker
-- it was too rich for me.
These were the best cupcakes I have had -- ever! The green matcha cup cake Matcha Green Tea Powder - ORGANIC - All Day Energy - Green Tea Lattes - Smoothies - Matcha Baking - Superior Antioxidant Content - Improved Hair & Skin Health- Exclusive to Amazon
was both weird and wonderful. I loved the icing which I believe was made using real cream instead of buttercream -- light, fluffy and not overbearingly sweet. The taro cupcake was gorgeous and slightly different too. I appreciate the contrast between the darker glaze and the light icing -- also made with real cream I believe.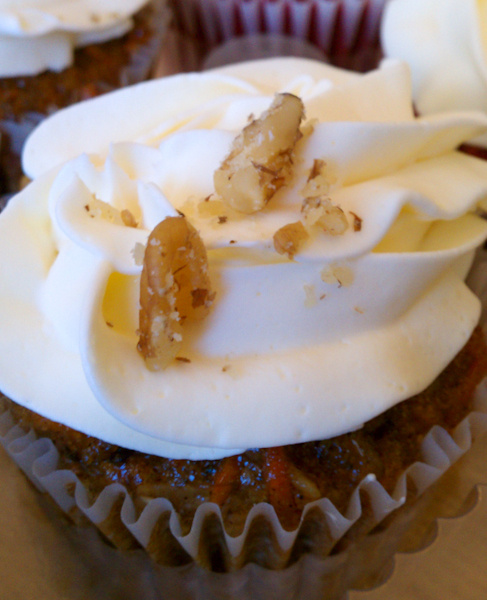 I didn't try the velvet cupcake, but I'm sure it was good. I enjoyed the carrot cake cupcake because it was chunky with carrots, raisins, nuts and I think pineapple. I thought about ordering a dozen cupcakes to bring back to the states but opted instead for a cooler full of frozen local goodies I couldn't make or buy in NC.
Infusion is located in front and to the left of the Ben Franklin parking lot. As such, there is plenty of parking. It can get busy during the weekdays right after the schools get out.
Telephone 671-647-0260
SATISFYING YOUR GUAM RECIPE CRAVINGS SINCE 2006.
Effective March 2021, PaulaQ will begin replacing Canola and vegetable/seed oils in recipes with pure lard from Reverence Farm, coconut oil, and avocado oil.
LOOKING for something on Paulaq.com? Enter your keyword in the search box below:
PURCHASE YOUR BOOKS TODAY
Here's Home | A Taste of Guam | Remember Guam | More Recipes | Romance Novels | Macaron Book | Visit Guam | Food History | Food Photos | The Big Green Egg | Contact Paula
© Copyright Paula Quinene. Check out Guam cookbooks and Chamorro cookbooks, A Taste of Guam and Remember Guam, for more Guamanian recipes and Chamorro recipes that are tested, tried and true. Get Macarons Math, Science, and Art, for foolproof macaron recipes and techniques. Enjoy a Guam romance novel in Conquered. Most photos courtesy Paula and Edward Quinene.