BUCHI BUCHI
(boo-chee boo-chee) or (bu-tsi bu-tsi with the short "u" sound)
This is the fried version of Guam's pumpkin turnover. It's even better the next day!
If you are planning a holiday gathering or thinking of what to bring to the party, this is a great make-ahead dish. Make the filling on day 1, mix the dough and shape the buchi buchi on day 2, freeze for months ahead, fry it the day before then take it to the party the day of.
from a fan: "I used your recipe for buchi buchi and I was a rock star!!!"
from a fan: "The crust is really flaky and tastes good by itself."
Fan photo by D.M.
For me, life is all about a positive mental outlook and having motivational tricks in my back pocket to stay happy, healthy, and productive. Here's a quote I found in my all-time favorite inspirational book, Dale Carnegie's Scrapbook – A Treasurey of the Wisdom of the Ages.
"One thing I know: the only ones among you who will be really happy are those who will have sought and found how to serve." – Albert Schweitzer
How to make buchi buchi video1 How to make buchi buchi video2
YOU MAY ALSO LIKE THE BONELOS KALAMASA RECIPE IN REMEMBER GUAM
A note from Paula - Feel free to post links to my videos and website on your Facebook page, your Facebook group page, your website, or your favorite social media site. In fact, I highly encourage you to do so especially if you feel your friends and family will benefit from my work. Google loves links thus links are very helpful to websites. Thank you for sharing!
Check this out on Amazon.com:
Essentials for a Guam / Chamorro Kitchen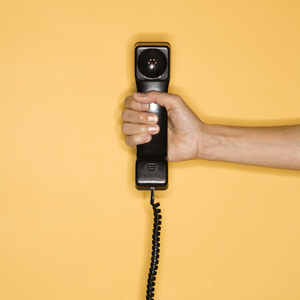 Have a specific question about a recipe or need a rescue while in the midst of cooking? Call me at 919-434-2953; email me at pquinene@paulaq.com; or Facebook message me. For the exact list of ingredients and directions for a recipe, please refer to the cookbooks if the recipe is not available here on the website.
I will answer specific questions immediately unless I am training a client or making a video. I promise to get back with you as soon as possible. Leave your phone number for a call-back. Please no solicitations.
Mondays through Fridays
Eastern Standard Time 9 a.m. to 9 p.m.
Guam 11 p.m. to 11 a.m.
Hawaii 3 a.m. to 3 p.m.
Germany (Frankfurt) 3 p.m. to 3 a.m.
Saturdays & Sundays
Eastern Standard Time 8 a.m. to 9 p.m.
Guam 10 p.m. to 11 a.m.
Hawaii 2 a.m. to 3 p.m.
Germany (Frankfurt) 2 p.m. to 3 a.m.
© Copyright Paula Quinene.