KALAMAI - pudding version
(ka-la-my)
Kalamai is a sweet corn pudding made with primarily masa harina, coconut milk and sugar. I remember an aunt who always made kalamai and latiya for parties. She would bring them in the old-school lunch trays.
This recipe for kalamai is the pudding-like version. You will need to eat it with a spoon. It is deliciously creamy. The kalamai II recipe is for the Jell-O-like kalamai.
KALAMAI I
½ c. + 1 tbsp. cornstarch
1 ½ c. thick coconut milk
Tools: medium bowl, medium non-stick pot, small pot, rubber spatula, 9x13 pan or 2, 8x8 pans
1.

In a small pot, bring two cups of water to a boil.
2.

While waiting for the water to boil, in the medium, non-stick pot, mix all dry ingredients from set 1 till no lumps are visible.
3.

Add coconut milk to the pot of dry ingredients, stirring to dissolve lumps.
4.

Add vanilla, food coloring and butter to the mixture.
5.

Heat the pot of ingredients on medium heat, melting the butter.
6.

Once the water has boiled, slowly add it to the bigger pot, stirring the mixture constantly with a rubber spatula. The mixture will thicken very quickly.
7.

When the consistency of the mixture looks and feels like very thick pudding, pour it into the pans.
8.

Spread the kalamai to about a ½-inch thickness; you DO NOT need to spray the pans with non-stick spray.
9.

Immediately sprinkle with cinnamon. Let cool to room temperature then place kalamai in the fridge uncovered.
10.

Slice into 2-inch squares. Serve like a piece of pie and enjoy!
A note from Paula - Feel free to post links to my videos and website on your Facebook page, your Facebook group page, your website, or your favorite social media site. In fact, I highly encourage you to do so especially if you feel your friends and family will benefit from my work. Google loves links thus links are very helpful to websites. Thank you for sharing!
Check this out on Amazon.com:
Essentials for a Guam / Chamorro Kitchen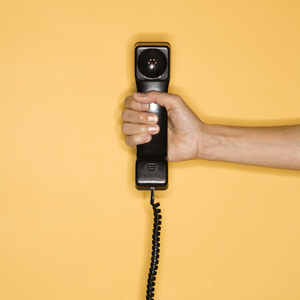 Have a specific question about a recipe or need a rescue while in the midst of cooking? Call me at 919-434-2953; email me at pquinene@paulaq.com; or Facebook message me. For the exact list of ingredients and directions for a recipe, please refer to the cookbooks if the recipe is not available here on the website.
I will answer specific questions immediately unless I am training a client or making a video. I promise to get back with you as soon as possible. Leave your phone number for a call-back. Please no solicitations.
Mondays through Fridays
Eastern Standard Time 9 a.m. to 9 p.m.
Guam 11 p.m. to 11 a.m.
Hawaii 3 a.m. to 3 p.m.
Germany (Frankfurt) 3 p.m. to 3 a.m.
Saturdays & Sundays
Eastern Standard Time 8 a.m. to 9 p.m.
Guam 10 p.m. to 11 a.m.
Hawaii 2 a.m. to 3 p.m.
Germany (Frankfurt) 2 p.m. to 3 a.m.
© Copyright Paula Quinene.