TINAKTAK
(ti-nak-tak)
Tinaktak is ground beef in coconut milk with vegetables. Generally, local Guam veggies are used, but you may substitute your favorites. Coconut milk makes everything taste so yummy! Here is my recipe for tinaktak.
INGREDIENTS
Set 1
1 lb. or 16 oz. ground beef, 73/27 or 73 percent fat
Set 2
½ cup diced onions
2 cloves of garlic, minced or 2 tsp. garlic powder
Set 3
1 – 14.5 oz. can of reduced sodium, fat-free beef broth
1 ¼ tsp. salt
1 cup of canned, sweet corn, drained
Set 4
1 – 13.5 oz. can of thick coconut milk
1 tbsp. freshly squeezed lemon juice
Tools: non-stick medium pot, pan spray, colander
DIRECTIONS
1. Coat the non-stick pot with pan spray and heat on medium.
2. Cook the ground beef until it is well done, chopping up the meat into fine crumbles as you cook it.
3. Pour the beef into a colander in the sink then rinse under hot, running water.
4. Give the colander a quick toss and turn, rinsing the meat even more.
5. Drain in the sink then place the meat back in the pot.
6. Add the onions to the beef and cook for two minutes until onions are translucent.
7. Sprinkle in the minced garlic or garlic powder and stir for two minutes.
8. Add the beef broth and salt. Stir.
9. Add the corn and stir.
10. Reduce the heat to medium-low then pour in the coconut milk and lemon juice. Stir.
11. Continue heating and stirring without bringing the mixture to a boil.
12. Once the coconut milk is completely incorporated, turn the heat off.
13. Enjoy over hot white rice.
For me, life is all about a positive mental outlook and having motivational tricks in my back pocket to stay happy, healthy, and productive. Here's a quote I found in my all-time favorite inspirational book, Dale Carnegie's Scrapbook – A Treasurey of the Wisdom of the Ages.
"Take a chance! All life is a chance. The man who goes furthest is generally the one who is willing to do and dare. The "sure thing" boat never gets far from the shore." – from the writings of Dale Carnegie
YOU MAY ALSO LIKE THE CORN SOUP RECIPE IN A TASTE OF GUAM
Check this out on Amazon.com:
Essentials for a Guam / Chamorro Kitchen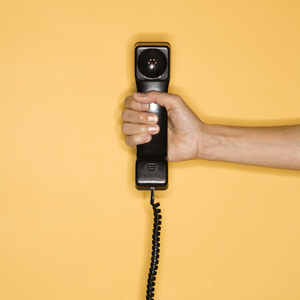 Have a specific question about a recipe or need a rescue while in the midst of cooking? Call me at 919-434-2953; email me at pquinene@paulaq.com; or Facebook message me. For the exact list of ingredients and directions for a recipe, please refer to the cookbooks if the recipe is not available here on the website.
I will answer specific questions immediately unless I am training a client or making a video. I promise to get back with you as soon as possible. Leave your phone number for a call-back. Please no solicitations.
Mondays through Fridays
Eastern Standard Time 9 a.m. to 9 p.m.
Guam 11 p.m. to 11 a.m.
Hawaii 3 a.m. to 3 p.m.
Germany (Frankfurt) 3 p.m. to 3 a.m.
Saturdays & Sundays
Eastern Standard Time 8 a.m. to 9 p.m.
Guam 10 p.m. to 11 a.m.
Hawaii 2 a.m. to 3 p.m.
Germany (Frankfurt) 2 p.m. to 3 a.m.
© Copyright Paula Quinene.