DAIGO
Daigo, pronounced dye-gew, is yellow-colored, pickled daikon raddish. It is a sidedish for islanders, eaten with rice and meat. Daigo is available at many gas stations and road-side food stands around the island. When shopping for the raddish, it is already yellow. It may come as a single, long raddish, or multiple, short pieces.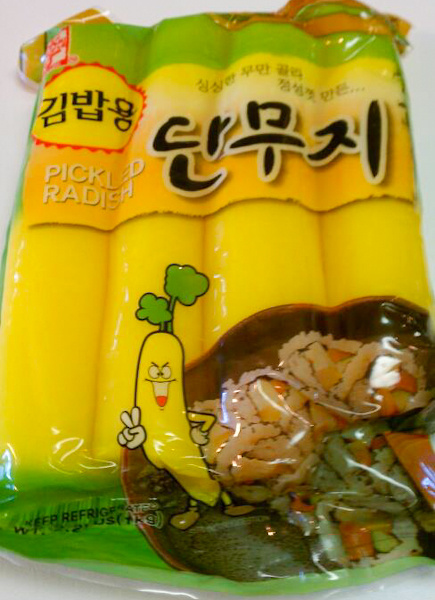 YOU MAY ALSO LIKE RAKKYO Return to A Taste of Guam
LOOKING for something on Paulaq.com? Enter your keyword in the search box below:
PURCHASE YOUR BOOKS TODAY
Here's Home | A Taste of Guam | Remember Guam | Macarons Math Science Art | Novel: Conquered | Visit Guam | Jura Coffee and Espresso | More Recipes | The Big Green Egg | Garden Goodies | Contact Paula
© Copyright Paula Quinene. Check out Guam cookbooks and Chamorro cookbooks, A Taste of Guam and Remember Guam, for more Guamanian recipes and Chamorro recipes that are tested, tried and true. Get Macarons Math, Science, and Art, for foolproof macaron recipes and techniques. Most photos courtesy Paula and Edward Quinene.