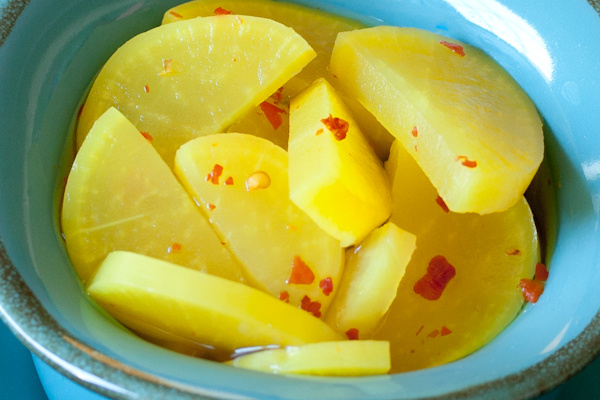 DAIGO
(dye-gu)
Daigo is yellow-colored, pickled daikon raddish. It is a sidedish for islanders, eaten with rice and meat. Daigo is available at many gas stations and road-side food stands around the island. When shopping for the raddish, it is already yellow. It may come as a single, long raddish, or multiple, short pieces.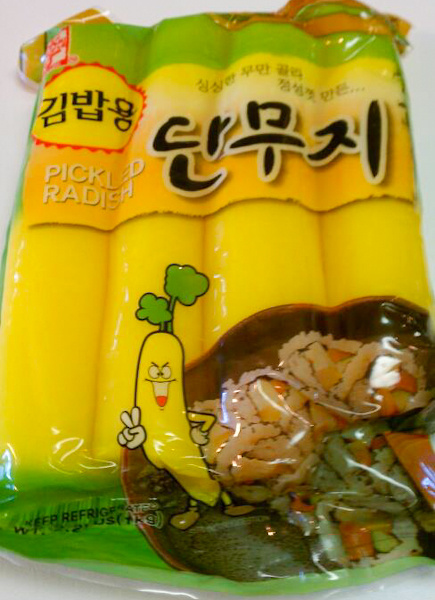 The "raw" raddish you need to make daigo.
YOU MAY ALSO LIKE RAKKYO Return to A Taste of Guam
&nbsp&nbsp&nbsp
&nbsp&nbsp&nbsp
PURCHASE YOUR BOOKS TODAY
A note from Paula - Feel free to post links to my Guam recipe videos and website on your Facebook page, your Facebook group page, your website, or your favorite social media site. In fact, I highly encourage you to do so especially if you feel your friends and family will benefit from my work. Thank you for sharing!
Here's Home | Cooking Today | A Taste of Guam | Remember Guam | Macaron Book | Novel: Conquered | Ingredients Tools | Visit Guam | Green Egg | Garden Goodies | More Recipes | Hey Paula
© Copyright Paula Quinene. Check out Guam cookbooks and Chamorro cookbooks, A Taste of Guam and Remember Guam, for more Guamanian recipes and Chamorro recipes that are tested, tried and true. Get Macarons Math, Science, and Art, for foolproof macaron recipes and techniques.