AHU
(aw-who)
Ahu is a dessert soup made with water, sugar, young coconut meat and tapioca starch. When cooking ahu, do not over-boil the soup or it will lose its thickness. Do not cover the pot until it comes to room temperature or it will become runny. As the ahu cools, it will continue to thicken.
from a fan: "The ahu turned out great! yuuum!"
Young coconut meat is found inside a young, green coconut, commonly referred to as manha (mon-ha); locals call the brown, mature coconut niyok (knee-dzuk).
The younger the manha, the softer or more gel-like consistency of the meat. As the manha matures, it becomes thicker though not quite the texture of mature coconut; this is generally what you get when you buy young coconut meat in a can. No, mature coconut is not used to make ahu.
Sugar is caramelized or brown sugar is used to make the brown ahu; a caramel-like tasting ahu.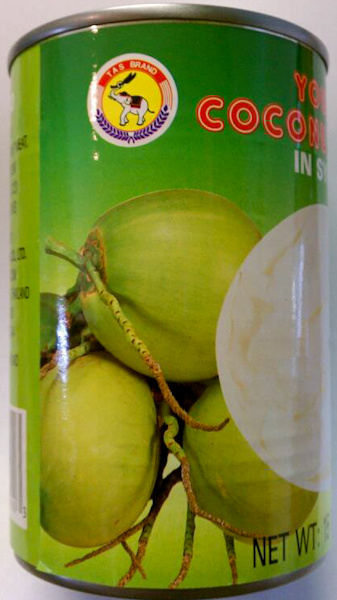 Young coconut meat is available in the can. Check your local Asian grocer.
This is young coconut fresh off of the tree from my back yard on Guam.
For me, life is all about a positive mental outlook and having motivational tricks in my back pocket to stay happy, healthy, and productive. Here's a quote I found in my all-time favorite inspirational book, Dale Carnegie's Scrapbook – A Treasurey of the Wisdom of the Ages.
"In actual life every great enterprise begins with and takes its first forward step in faith." – August Von Schlegel
Check this out on Amazon.com:
Essentials for a Guam / Chamorro Kitchen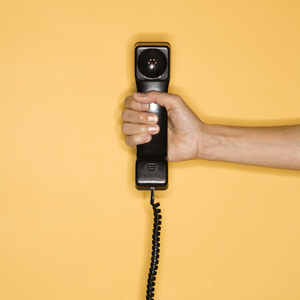 Have a specific question about a recipe or need a rescue while in the midst of cooking? Call me at 919-434-2953; email me at pquinene@paulaq.com; or Facebook message me. For the exact list of ingredients and directions for a recipe, please refer to the cookbooks if the recipe is not available here on the website.
I will answer specific questions immediately unless I am training a client or making a video. I promise to get back with you as soon as possible. Leave your phone number for a call-back. Please no solicitations.
Mondays through Fridays
Eastern Standard Time 9 a.m. to 9 p.m.
Guam 11 p.m. to 11 a.m.
Hawaii 3 a.m. to 3 p.m.
Germany (Frankfurt) 3 p.m. to 3 a.m.
Saturdays & Sundays
Eastern Standard Time 8 a.m. to 9 p.m.
Guam 10 p.m. to 11 a.m.
Hawaii 2 a.m. to 3 p.m.
Germany (Frankfurt) 2 p.m. to 3 a.m.
© Copyright Paula Quinene.