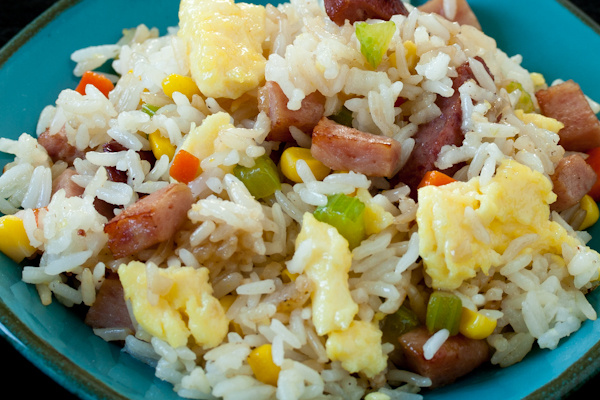 GUAM FRIED RICE
Guam fried rice is a meal in and of itself because islanders mix in not only vegetables, but meat and eggs. Spam is commonly used though hot dogs, Spanish sausage and leftover barbecue meat is normal too. The best part of fried rice is getting the very crispy bottom. Basically, you heat your pot on a good heat, pour in your oil and let it sizzle on the bottom; do not scoop the very bottom of the pot so your rice cooks to a crisp. Add some butter and it's even better.
Return to A Taste of Guam Next recipe
&nbsp&nbsp&nbsp
&nbsp&nbsp&nbsp
PURCHASE YOUR BOOKS TODAY
A note from Paula - Feel free to post links to my Guam recipe videos and website on your Facebook page, your Facebook group page, your website, or your favorite social media site. In fact, I highly encourage you to do so especially if you feel your friends and family will benefit from my work. Thank you for sharing!
Here's Home | Cooking Today | A Taste of Guam | Remember Guam | Macaron Book | Novel: Conquered | Ingredients Tools | Visit Guam | Green Egg | Garden Goodies | More Recipes | Hey Paula
© Copyright Paula Quinene. Check out Guam cookbooks and Chamorro cookbooks, A Taste of Guam and Remember Guam, for more Guamanian recipes and Chamorro recipes that are tested, tried and true. Get Macarons Math, Science, and Art, for foolproof macaron recipes and techniques.