Check her out......
Gifts for fitness article in the Guam PDN, Dec. 2012
Christmas rosette article in the Guam PDN, Dec. 2012
An interview taped for Sonya Artero at KUAM News, Guam:
Paula's channel on YouTube as ceps92
A friend's collection of beautiful Guam treasures:
Decliciously Coconut Video Series
Paula was commissioned by ehow.com and Demand Media to produce 10 short videos....all about coconut.
"Just wanted to let you know your project was reviewed and approved! We thought that the segments came out great, and your instructions were concise and useful. Thanks so much! We still have to process all of the needed metadata, but I would project that the videos will be published to the site no later than next week. Thanks so much for all of your hard work and efforts. We certainly hope that you would like to produce further segments when your schedule permits."
Sharing local songs:
Check-out the first edition of Fly Guam Air's inaugural magazine: a great read about Guam life...including an interview w/ Paula
guamBusiness (Guam)
Gourmand World Cookbook Awards 2009 Winner
guamBusiness (Guam)
SALEM-NEWS.COM (Oregon)
U of O Alumni Writes New Book on the Food of Guam
The Pacific Daily News (Guam)
This interview was published in print and on-line with the PDN. The picture above is a scanned copy of that interview, dated Sept. 27, 2007. Click here to read the article.
Raleigh South Connection (North Carolina)
http://www.paulaq.com/articles/article/4910344/85910.htm
Cannon Courier (Tennessee)
Tasi Thoughts
http://tasithoughts.wordpress.com/2008/09/05/a-taste-of-guam-learning-about-a-culture-by-eating-the-food/
Ray Gibson
http://raygibson.com/breakfast/2007_09_01_archive.html
Check this out on Amazon.com:
Essentials for a Guam / Chamorro Kitchen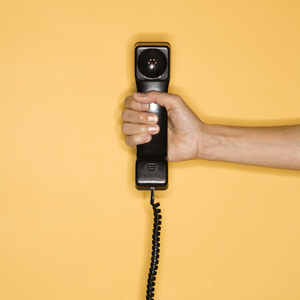 Have a specific question about a recipe or need a rescue while in the midst of cooking? Call me at 919-434-2953; email me at pquinene@paulaq.com; or Facebook message me. For the exact list of ingredients and directions for a recipe, please refer to the cookbooks if the recipe is not available here on the website.
I will answer specific questions immediately unless I am training a client or making a video. I promise to get back with you as soon as possible. Leave your phone number for a call-back. Please no solicitations.
Mondays through Fridays
Eastern Standard Time 9 a.m. to 9 p.m.
Guam 11 p.m. to 11 a.m.
Hawaii 3 a.m. to 3 p.m.
Germany (Frankfurt) 3 p.m. to 3 a.m.
Saturdays & Sundays
Eastern Standard Time 8 a.m. to 9 p.m.
Guam 10 p.m. to 11 a.m.
Hawaii 2 a.m. to 3 p.m.
Germany (Frankfurt) 2 p.m. to 3 a.m.
© Copyright Paula Quinene.