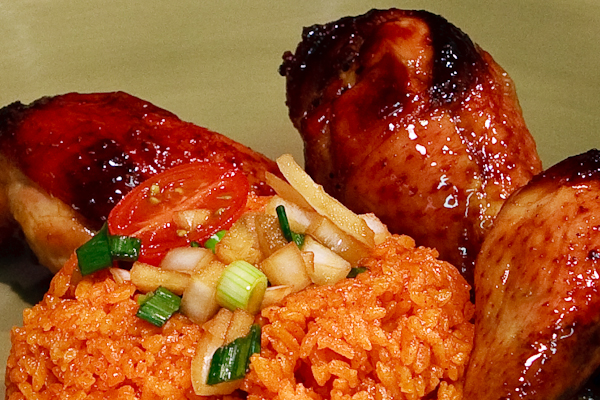 CHAMORRO BBQ MARINADE
I've never had barbecue better than ours! Okay, I am biased, but for me, it is true! Watch the video below to get my secrets. The picture above is of chicken soaked in our marinade, but cooked in the oven instead of on a barbecue pit.
This marinade may be used for chicken, ribs, steak and even pork belly. Chicken and ribs should be marinated for 24 hours while steak and pork belly may be done for a shorter time period.
Return to A Taste of Guam Next recipe
&nbsp&nbsp&nbsp
&nbsp&nbsp&nbsp
PURCHASE YOUR BOOKS TODAY
A note from Paula - Feel free to post links to my Guam recipe videos and website on your Facebook page, your Facebook group page, your website, or your favorite social media site. In fact, I highly encourage you to do so especially if you feel your friends and family will benefit from my work. Thank you for sharing!
Here's Home | Cooking Today | A Taste of Guam | Remember Guam | Macaron Book | Novel: Conquered | Ingredients Tools | Visit Guam | Green Egg | Garden Goodies | More Recipes | Hey Paula
© Copyright Paula Quinene. Check out Guam cookbooks and Chamorro cookbooks, A Taste of Guam and Remember Guam, for more Guamanian recipes and Chamorro recipes that are tested, tried and true. Get Macarons Math, Science, and Art, for foolproof macaron recipes and techniques.