AMERICAN BAKERY
December 2013
American Bakery is known for their Spanish Gold bread -- soft, sweet, golden-colored, rolled, and perfect with a cup of hot, strong coffee.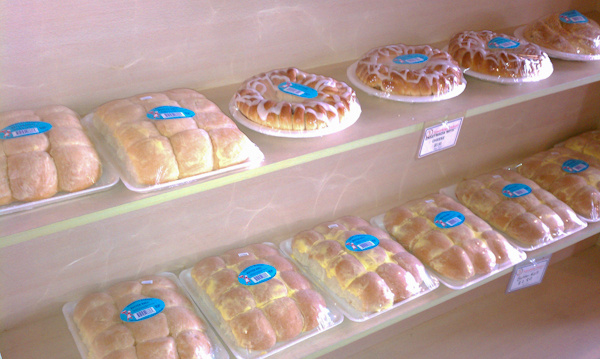 I have fond recollections of the sugar-butter-covered bread pictured above -- I believe they are called ensaymada. A package seemed to always be at somebody's house. It's amazing how the butter stays on them in Guam's weather....or maybe it's butter-flavored Crisco? Either way, it's good if you like the creaminess on top of your bread.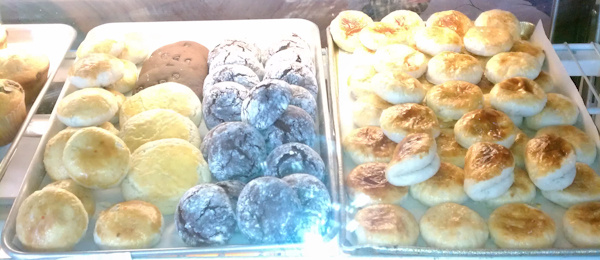 I've had this thing with hopia, especially the ones made with mung bean. There used to be a little bakery stand at Town House -- is it still called Town House -- near the inside entrance to Payless. Oh man, they made the best mung bean hopia.
The red bean paste hopia wasn't bad, but it still came in second to the mung bean flavor.
Telephone 919-646-4537
LOOKING for something on Paulaq.com? Enter your keyword in the search box below:
PURCHASE YOUR BOOKS TODAY
Here's Home | A Taste of Guam | Remember Guam | Macarons Math Science Art | Novel: Conquered | Visit Guam | Jura Coffee and Espresso | More Recipes | The Big Green Egg | Garden Goodies | Contact Paula
© Copyright Paula Quinene. Check out Guam cookbooks and Chamorro cookbooks, A Taste of Guam and Remember Guam, for more Guamanian recipes and Chamorro recipes that are tested, tried and true. Get Macarons Math, Science, and Art, for foolproof macaron recipes and techniques. Most photos courtesy Paula and Edward Quinene.